Team E18 med Ola i spissen er virkelig i støtet om dagen. Både lørdag 9. august og denne helgen har han kjempet seg inn til to flotte andreplasser på henholdsvis Bollandsmoen motorbane i Melhus og Vinjarmoen motorbane på Dokka.
På Bollandsmoen kjørte Ola bra og klarte å karre seg til den siste direkte plassen i A-finalen. I A-finalen var det flere utålmodige sjåfører som tjuvstartet, både Markus Johannesen og Hans Olav Opheim tok en tjuvstart hver og ble utelukket. I den andre tjuvstarten ble det noe klinsj ut fra start som også førte til tekniske problemer for Hans Jøran Østreng. Da var det bare tre igjen som kunne starte i finalen. Stian Haugan tok starten foran Ola med Thomas Tørnby på en tredje, noe som også ble resultatet i løpet. Teamet var svært fornøyd med prestasjonen.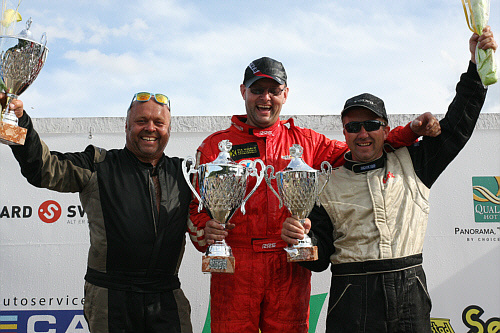 Denne helgen på Dokka, har alt fungert svært bra for teamet, og Ola har kjørt fort hele helgen. Han hadde en bestetid og to tredjetider å ta med seg fra innledende omganger, noe som resulterte i andre startspor i A-finalen. Ola tok starten i A-finalen og ledet i tre runder og alternativsporet ble avgjørende nok til at han falt fra en første til andre plass bak Øyvind J. Myhren. Dette holdt seg inn til mål, og som skaffet oss vår andre andreplass på rad, noe vi er svært fornøyd med.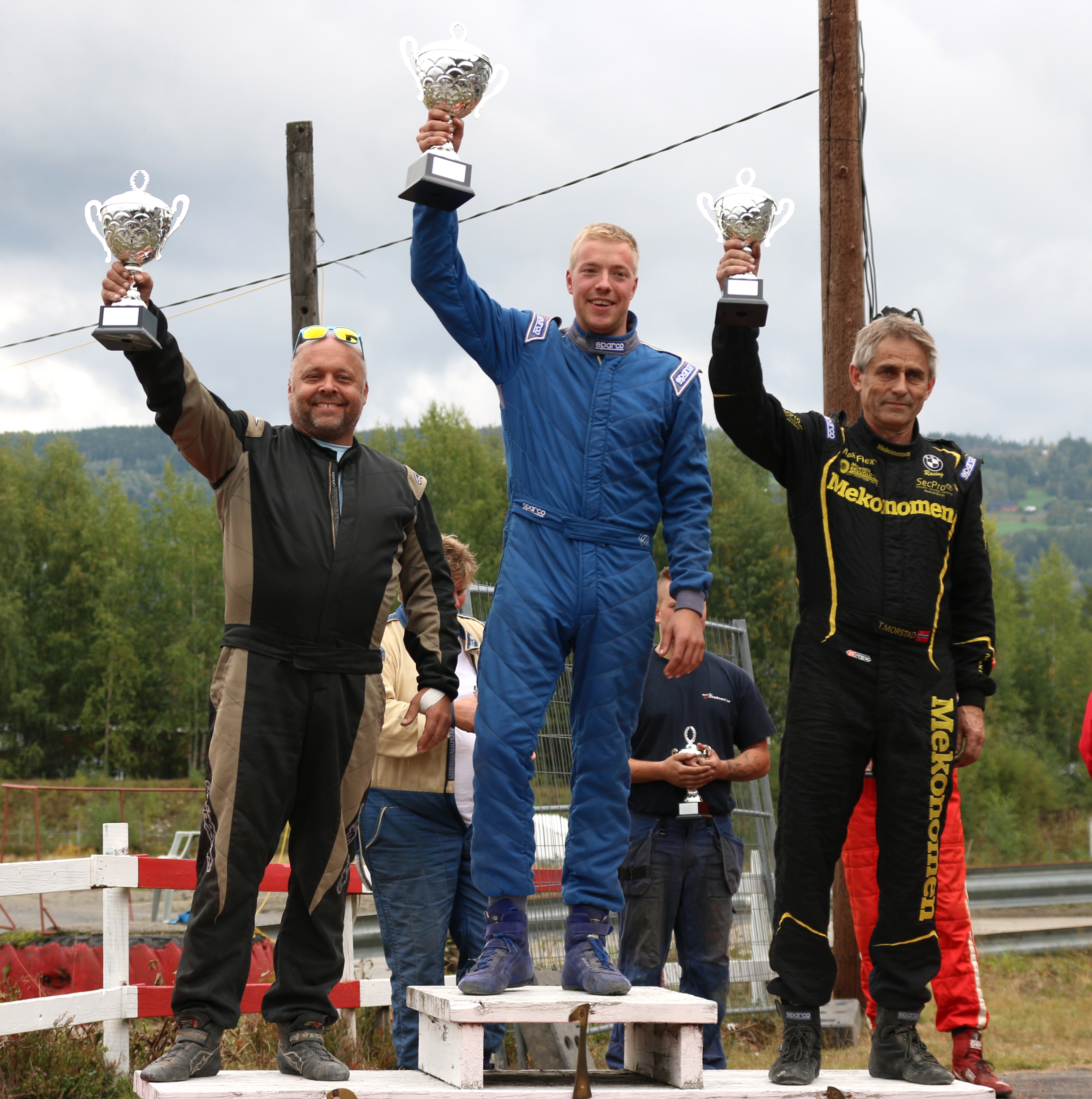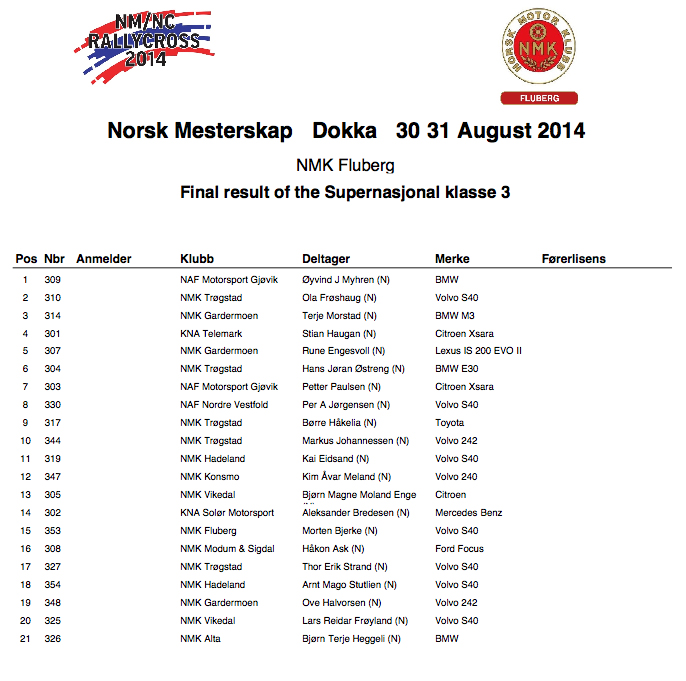 Vi ligger nå som nr. 3 i NM foran siste og avgjørende NM-runde på Gardermoen motorpark. Der skal de siste poengene deles ut og vi vil gjøre alt for å ta det siste steget på toppen av pallen. Møt opp på Gardermoen motorpark 13.-14. september for en fartsfylt og spennende helg!